Claybrooke Mill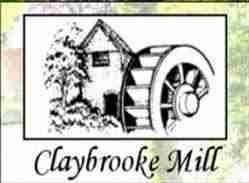 Claybrooke Mill is one of the few remaining flour mills left that grinds wheat using water power only in the traditional manor using mill stones made of the highest quality French Burr stone. The mill is sited approx 1 mile from High Cross, the Roman center of England and has evidence of the Roman period. The mill produces a range of high quality flours to suit all your bread and cake making needs along with Dough enhancers. They also mix their own range of Muesli's with varieties to suit all tastes.
Watch out for Claybrooke Mill on the hub in the last ordering cycle of the month. We collect the orders from them when they come to Solihull Farmer's Market (first friday of the month) and then distribute them through Country Markets.
To order through the hub click on start shopping and then type "claybrooke" into the search box. Alternatively you can visit their website.