Home-produced & Artisan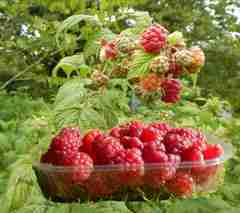 You can order from our West Midlands Country Markets producers and from selected local Artisans. While online ordering through the Hub is not possible, you can phone in orders to the individual Country Markets or you can visit the local artisan producers
Crafts, plants, home-cooking, vegetables
Phoning in an order puts you first in the queue for the good things from our markets. You can order from a producers' full repertoire -not just the things they planned to bring on a given week. You can order from producers from any of the country markets so long as you are able to visit them and collect your order. The Hub showcases a selection of our products.
...but it is more than just picking up your shopping. When you get to the market there will be lots of other things, all home-produced, to catch your eye. It's also a great place for a cup of coffee & home-made cake with your friends, without the high price of high street coffee shops.
You'll make new friends too. Country markets has a happy, homely atmosphere where everybody gets to know everyone else. You'll be welcomed with a smile, so take the first step and click on one of the Country Markets in the menu on the left.
Some of the products available through the Hub...
Mince Pies, Polish Christmas Bread, Christmas Puddings, Chocolate, Jams, Pickles, Marmalade, Chutney, Bread, Stollen, Mince pies, Christmas puddings, Christmas Cakes, Cookies, Pizza, Quiche, Crafts, Gifts, Greetings Cards, Oilcloth aprons, Crochet, Pendants, Upcycled jars, Purses, Book covers, Fruit, Vegetables, Plants, Candles, Kombucha, Happy Gut Hut, Finwood Hill Farm, Grass-fed, Free range, Dexter beef, Old spot pork, Claybrooke Mill, Muesli, Organic flour, long life food wrap, ecowrap